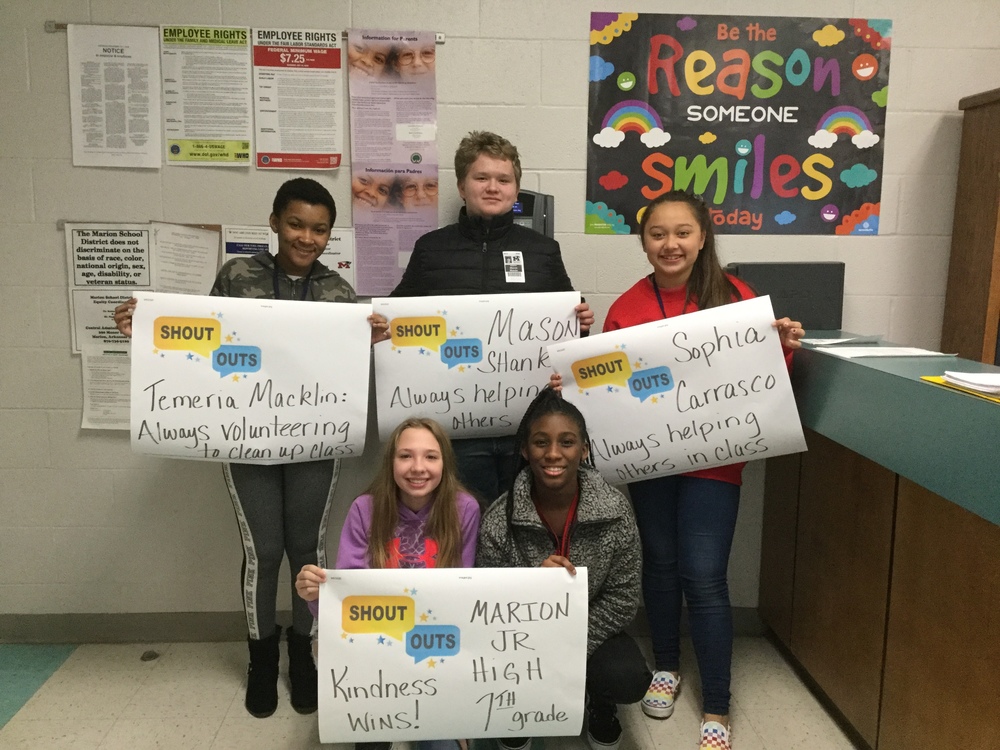 March Into Kindness At The 7th Grade Experience!
Hannah Martin
Friday, March 06, 2020
Students and teachers at The 7th Grade Experience are MARCHing Into Kindness beginning this week. Students and teachers may nominate a person for a "SHOUT OUT" for showing kindness. These teachers and students are recognized during the morning announcements each day. These "SHOUT OUT" moments promote students at The 7th Grade Experience to be upstanders for kindness. A big "SHOUT OUT" goes out to Ms. Lisa Lovely, 7th Grade Experience Counselor, for initiating this kindness campaign.