EDIT MAIN
The Visual & Performing Arts Magnet library is an important asset for our children, faculty, and parents. It is designed to be the hub of learning activities in the school. Just as teachers build language skills in the classroom, Ms. Hunter, our librarian, strives to foster a love of books and an interest in reading as a pleasant leisure time activity.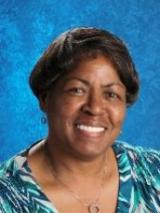 Library services include one visit weekly to the library for each class. During these visits, Ms. Hunter teaches the children about the library, uses audio and video media to introduce children to books, and helps children to select and check out books.
Ms. Hunter will also be conducting a Book Fair this year.
If you would like to volunteer to help with the Book Fair, please, see Ms. Hunter's profile for contact information.
The Book Fair profits will be spent to buy additional supplies for the library.