The Gifted ­and Talented Program in the Marion School District is winning statewide praise for its innovation, equity, and overall excellence.
At a recent meeting of GT educators from across Arkansas, the Marion GT program was specifically spotlighted by the Arkansas Department of Education for its efforts to ensure equity in identification by extending Whole Group Enrichment across grades K-6 to identify and serve our gifted population.
Like all GT programs across Arkansas, the Marion GT program is designed to provide a differentiated educational experience for students whose educational needs extend beyond what is provided in the regular instructional program. What makes Marion unique is the in-depth identification process and extensive programming options provided throughout K-12. Marion takes a comprehensive approach concerning identification by utilizing whole group enrichment classes from kindergarten through sixth grade to continually give students opportunities to build and demonstrate creative and critical thinking skills.
At Marion, these classes are called "Discovery." While classes like these are required for Arkansas students in grades K-3, Marion has extended the program for all students in grades K-6, regardless of GT status. Students participate in at least 30 minutes a week of Discovery, with classes taught by a member of the district's GT team. The instructor collects student observation data for ongoing GT identification purposes, and students can be referred for GT testing by anyone at any time.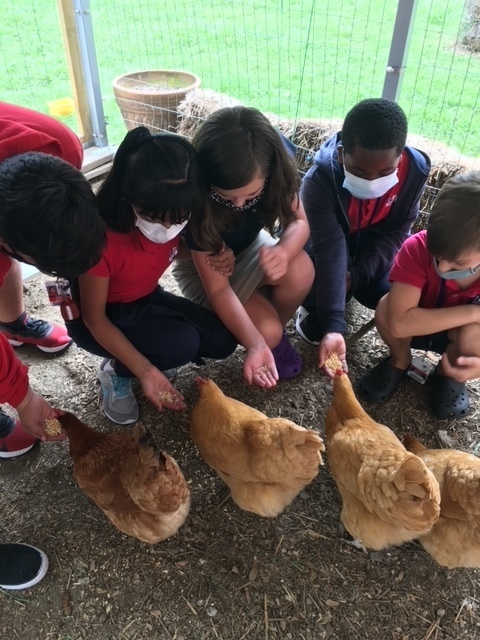 "We, to my knowledge, are the only school in the state that extends whole group enrichment through the sixth-grade level," said Leah Schmidt, the district's Gifted and Talented program coordinator. "By extending whole group enrichment beyond third grade, we are able to talent-spot students who may not have been referred for services when they were younger. Many schools across Arkansas have expressed they wished they could do what we are doing."
Schmidt is joined on the Marion GT team by Donna Dillahunty, Amy Morgan, Elizabeth Pirani, and Kim Watson. The team works together to evaluate Marion students against "local" norms, meaning that rather than being tested against a national yardstick, Marion students are evaluated in the context of their own magnet elementary school. By utilizing years of data, and by using a holistic approach to evaluation, Schmidt said the district ensures equity in the GT program.
Once students are selected for the program, they participate in pull-out classes during grades 4-6 that follow a specific scope and sequence. Classes focus on critical thinking, creative thinking, research skills, and affective development.
"We give students many opportunities to learn on their own," Schmidt said. "They can explore their own interests, their own strengths, and their own weaknesses. We spend a lot of time talking about having a growth mindset. We also work a lot on affective development. Kids in the GT program have their own set of social and emotional needs, and we work hard to do whatever we can to make sure those needs are being met."
The GT program continues at the secondary level. GT students in grades 7-9 at Marion Junior High are serviced through Honors classes. Honors classes are academically advanced courses designed to challenge students to understand rigorous content. The coursework requires students to engage in rigorous curriculum, independent and analytical assignments, and to complete some preparation work outside of class. Students do not need to be in the GT program to participate in honors classes.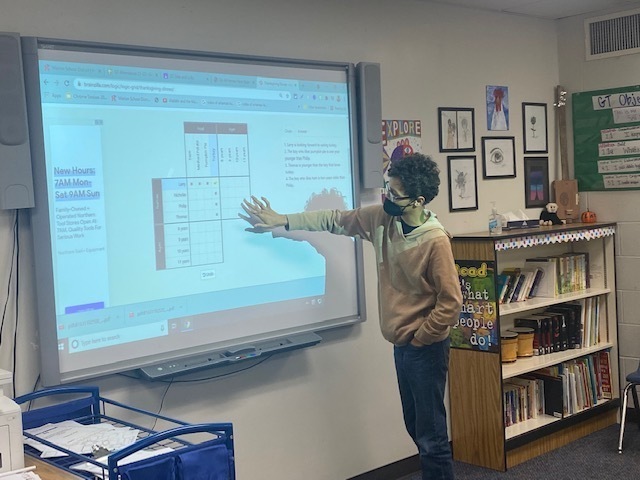 For students in grades 10-12 at Marion High School, the focus is on Advanced Placement classes. Advanced Placement, a program administered by the College Board, is nationally recognized as the gold standard of a rigorous high school curriculum. All AP courses are rigorous, college-level courses developed by content-area experts. Students take an end-of-the-year examination, and depending on their scores, can potentially earn college credit.
Marion High School boasts a diverse array of AP classes, catering to the diverse interests and strengths of the student body. Available AP courses range from standard offerings like calculus, biology, chemistry, and literature; to more customized courses like computer science, European history, and studio art.
"From kindergarten to graduation, our approach is to meet the diverse needs of our students," said Schmidt. "We recognize that gifted students come from all cultures and economic backgrounds. They have different interests, strengths, and goals. We are committed to providing an educational curriculum that meets all their needs."