At a time when families across the community are gearing up to give thanks, students at the Seventh-Grade Experience at Marion Junior High School are showing they understand the spirit of giving.
During a food drive over the past several weeks, students collected a whopping 3,800 non-perishable items, all of which will be donated to local food pantries. The "I Can Be Kind Food Drive" was led by the Seventh-Grade Student Council.
Lisa Lovely, the seventh-grade counselor, helped coordinate the project. According to Lovely, students in each homeroom worked together to set their own goals for the food drive. In addition to donating food items ranging from cans of vegetables to boxes of macaroni and cheese to packages of ramen noodles, several students went the extra mile, emptying their own piggy banks to contribute to the project.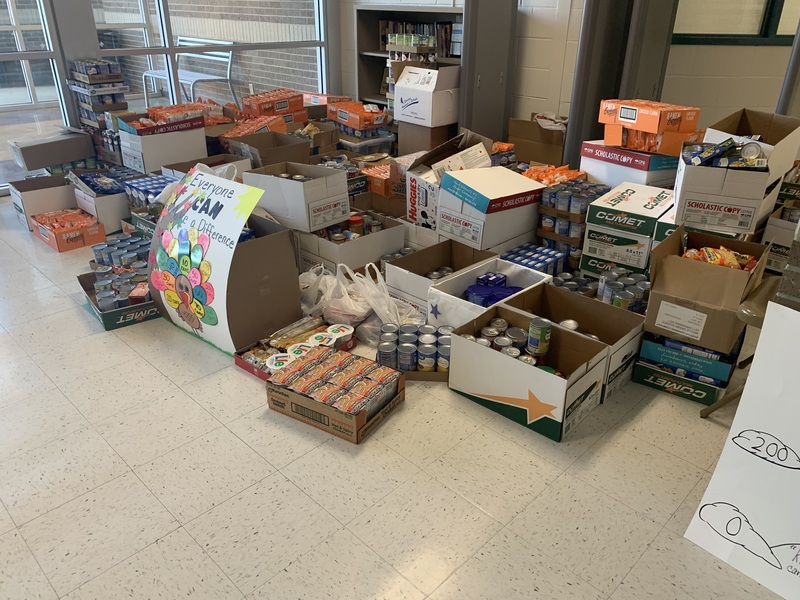 Lovely said four different homerooms led the way, each amassing more than 500 food items. Students in those homerooms will be treated to a pizza party, courtesy of Willowbend Healthcare and Rehabilitation.
As part of the project, each homeroom also created a poster to chart their progress. Several of the posters included short sayings or slogans about the project, such as:
"Alone we can do so little; together we can do so much"
"Everyone can make a difference"
"Kindness is a gift everyone can afford to give"
Lovely said the items will be distributed to several local food banks serving the area, including the Marion School District's own food pantry.
"I'm just so proud of our students," Lovely said. "They stepped up in a major way and got really into this project. I am amazed at what students in only one grade were able to accomplish with this."